It's a fascinating era for consumers, but also one ripe with opportunity for small business owners and entrepreneurs. Modern technology and resources — drone flying courses for professional drone pilots, for example — have made a new career path a more accessible and realistic option.
Let's take a more in-depth look at five growing industries that are shaping up to be lucrative business opportunities.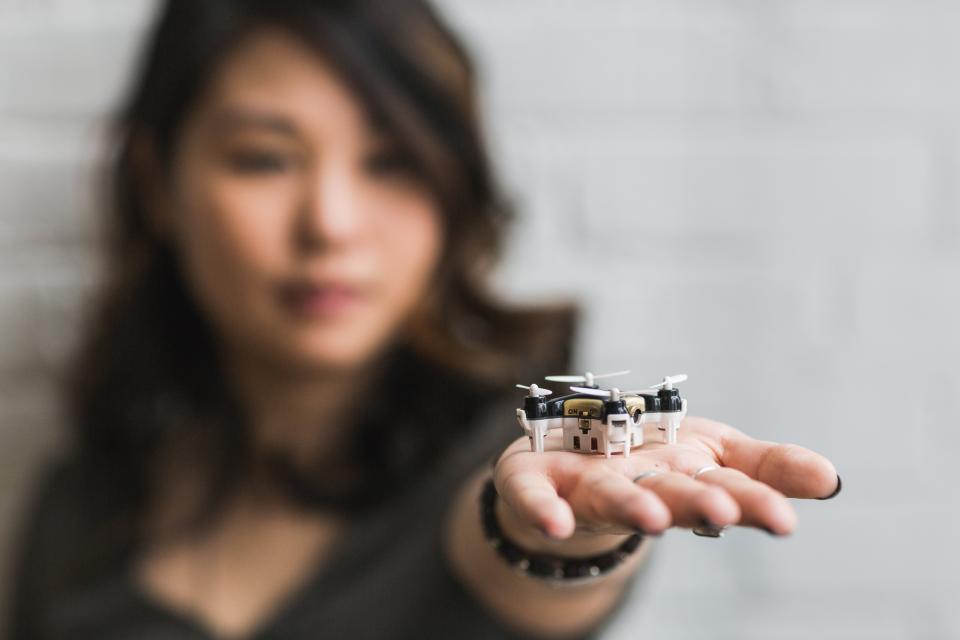 1. E-Commerce
To say the e-commerce industry has made waves in the retail sector would be a massive understatement. A tsunami would be a more accurate description. And although online retail has been around for quite a while now, there's no doubt that it's an industry that is growing and will continue to do so.
---
---
If you're a business owner looking to make the leap online, a startup in need of a platform to sell your product, or a creative type looking to sell your work — e-commerce is how to go about it. Not only does a website allow you to reach out to customers on a global scale, but it also gives you the perfect method of marketing that doesn't require a huge budget.
2. Fitness
In the digital age, blogging, social media and video platforms like Youtube have become immensely popular. Due to this popularity and the abundance of content published every day, interests and hobbies such as health and fitness have become worldwide trends, and insanely popular. As an industry with so much global appeal, there's plenty of potential to make money and achieve entrepreneurial success.
The health and fitness industry is an umbrella that covers an enormous range of sports, hobbies, and nutrition — each with their own abundance of services and products. With so much diversity in play, it opens the door for gym owners, fitness instructors, nutritional experts, and fitness/nutrition startups to get their foot in the door.
3. Virtual Reality (VR)
VR is in no way a new concept, having been referenced in many books, films, and games over the years. While those references were always an exciting 'what if', the concept of virtual reality is now a very real and engaging aspect of the tech world.
The consistent evolution of modern technology has made ventures like VR a realistic possibility, as well an incredible business opportunity for studios with the means to work and create in this area. The recent surge of VR-based gaming is a perfect example of how new technologies are offering something consumers haven't seen or experienced before.
4. Drones
For a few years now you will have seen drone footage on television, in online videos, or you may have even seen one flying around. While they may have become hugely popular as a new device amongst tech and media hobbyists, their commercial use is where the most exciting steps are being made. Drones are now being utilised in a wide-range of industries — from product delivery to construction — and have shown great promise  
Now that drones have established themselves as a useful tool for businesses, it means that a career as a professional drone pilot is a real possibility. To do so will require drone flying courses and CAA training to get you up to speed in terms of ability, as well as your knowledge of aviation rules and regulations. Without these qualifications and a license to fly your drone commercially, you're technically breaking the law, and run the risk of being punished for it.
Flying drones commercially is a perfect example of the business world embracing modern technology, and a career as a drone pilot is an exciting and revolutionary way to earn a living.  
5. Blogging
There has been a distinct and impossible-to-miss surge in popularity of blogging during the last decade, but what's not so obvious is that there is money to be made from it — lots of it, in fact. Bloggers have gone from writing a digital journal to establishing themselves as a brand and authoritative figure in their chosen niche. And making a living in the process.
If you're a blogger or you plan on writing one, it's worth noting some of the ways you can make money from the start. The most common methods include sponsored posts, product reviews, and selling advertising space, but you could also see if your web hosting company has an affiliate scheme. If you're a small business owner with a website, writing a blog will have a beneficial effect in regards to SEO, customer engagement, and further establishing yourself as a brand.
In an era where the small business owner can stand side-by-side with big organisations and be successful, it has become a very exciting time for entrepreneurs. New industries are appearing all the time, especially in the technology sector which continues to evolve and amaze on a global scale.
The post 5 Growing Industries for Budding Entrepreneurs appeared first on Home Business Magazine.