The success of your small scale enterprise is directly proportional to the kind of website you have. A solid web presence can work wonders for your business, giving it the much needed global exposure for better-earning opportunities. However, due to lack of funds, it is never possible for a start-up to spend a fortune on hiring a professional web development company. This is where website builders come to the fore. Robust, responsive and user-friendly, these website building platforms assist you in creating fully functional websites and stores without writing a single line of code. Mentioned below are 10 such WYSIWYG site builders for budding businesses:
---
---
Wix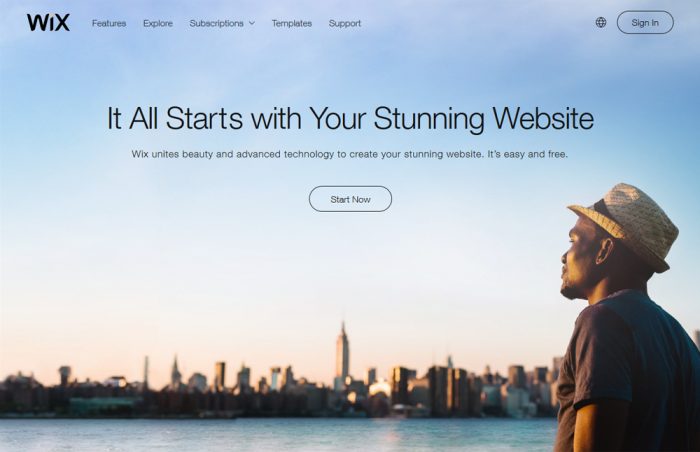 Wix is an open source platform that uses ADI or Artificial Design Intelligence to design and develop websites. It is considered to be the easiest and most responsive of web development options and has over 90 million users worldwide. The easy to use interface offers users a wide range of templates to choose from. The themes are divided into several categories such as Business, Online Portfolio, Photography, Music, Fashion, Blog, Landing Pages etc. Once you have selected an appropriate theme, the developer directs you to the editor where you can insert images, add text and embed widgets with the click of a button. Note that you don't get the option of changing a theme midway. Wix is a multi-lingual platform that supports over 16 languages and offers five premium plans for small scale enterprises. It also automatically generates a mobile-friendly version of the website and creates a backup on the cloud.
Site123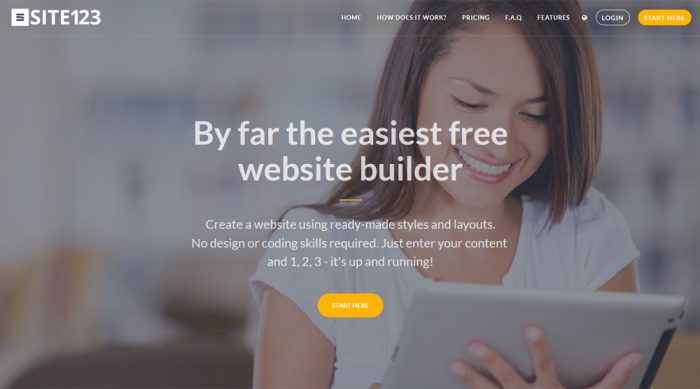 Site123 is a website builder that stays true to its name- you can create beautiful and functional web pages in just three simple steps. Select a template, edit it and publish! The platform is extremely user-friendly and requires no technical expertise or coding skills. All you have to do is click the "Start Here" button at the top of the screen and the developer guides you through the entire designing process. Moreover, there are over 100 premium themes to choose from, each equally attractive and responsive across all devices. You can either go for the standard free version that offers 500MB storage and 1GB bandwidth or spend $8 a month and opt for the Pro Plan and get advanced editing tools and features. Free web hosting, domain services, SEO tools, CMS solutions, email marketing integration and e-commerce options are other perks that you can enjoy here.
WordPress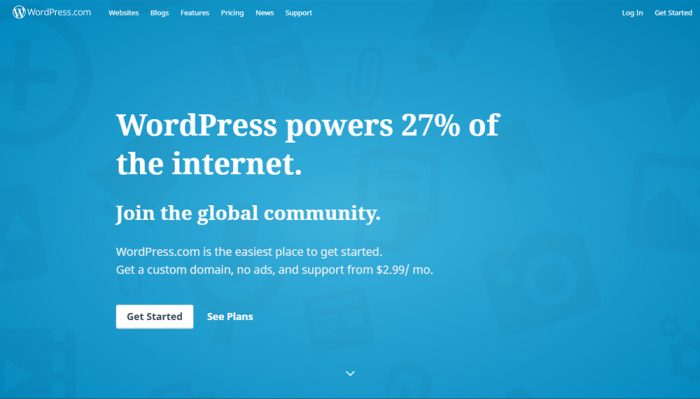 WordPress is a popular blogging and website-building platform that currently powers over a million websites worldwide. More than half of these websites are hosted by WordPress while about 20% of them are self-hosted. The interface is responsive, organized and very easy to manage. You can drag and drop items directly from the dashboard, insert content, edit images, add graphics and embed widgets all without writing a single line of code. It also offers you a wide range of vibrant, professional themes, readymade layouts and designs to choose from, all of them compatible with Android, Mac, and IOS devices. If you still have any issues, WordPress has a robust technical support and loads of tutorials that take care of the few glitches that you might face. It also comes with WooCommerce integration and Yoast SEO support that assists you in setting up e-stores.
Weebly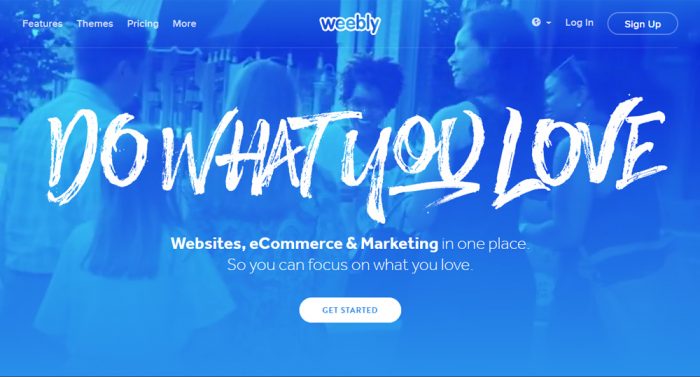 Weebly has been in business for a while now, supporting both startups and commercial undertakings in spreading their customer base internationally. The open source SaaS-based platform offers free shared hosting and domain registration to its customers. The WYSIWYG interface comes with the best editing tools for real-time customization of your website with a simple click. There are about 48 themes to choose from that are divided into separate categories like Online Business, Portfolio, Blogs etc. for more exposure. You are guided to the in-house editor after selecting an appropriate theme and layout. All you have to do is add content, insert images, videos and graphics, and embed widgets before you hit the publish button. Weebly even allows you to customize elements directly from the sidebar under the page view format.
Drupal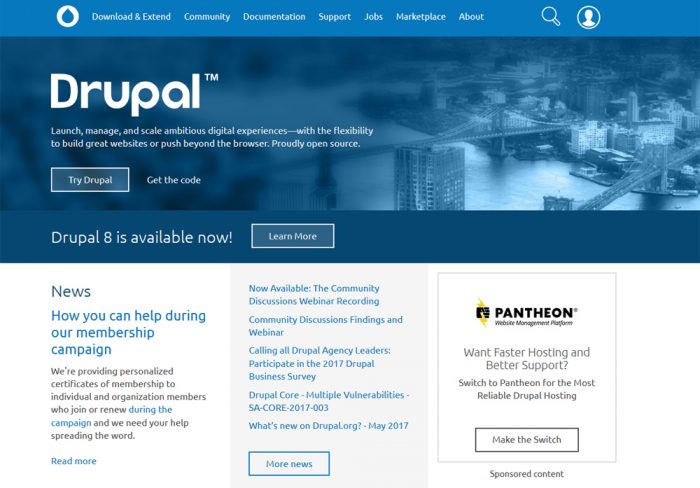 Drupal, though originally a complicated open source content management system has grown to become one of the most well-known website builders that require no programming experience and yet offers some of the best high-tech editing tools. Here you can even set up web stores, create blogs and design portfolios easily. You can create single and multiple web pages using tools such as advanced menu management, polls management, graphics modification tool and user management in a matter of minutes. From inserting text and changing the margins to managing podcasts and graphics you can do everything here in real time. Very advanced and scalable, the Drupal homepage also comes with discussion boards, documentation functions and mailing lists for better productivity.  Add to that the thousands of plug-ins, and you've got a keeper.
Magento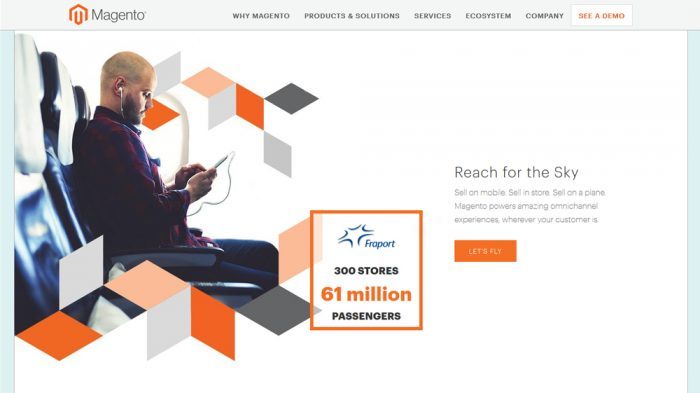 Magento is another widely popular e-commerce content management platform that also offers robust website building functionalities for small-scale businesses and startups. In fact, according to a study conducted by builtwith.com more than 12% of all e-commerce websites use Magento. Here, users can design and launch powerful e-stores for everything ranging from simple, bundled, grouped, digital and virtual products. It has a large community of users and comes with a lot of tutorials and technical blogs for first-time users. With hundreds of extensions and plug-ins, it also offers far more scalability than popular e-commerce solutions such as WooCommerce. The interactive interface is organized, clutter free and easy to use. On the downside, the platform features a PHP framework that is time taking and requires some coding knowledge.
Squarespace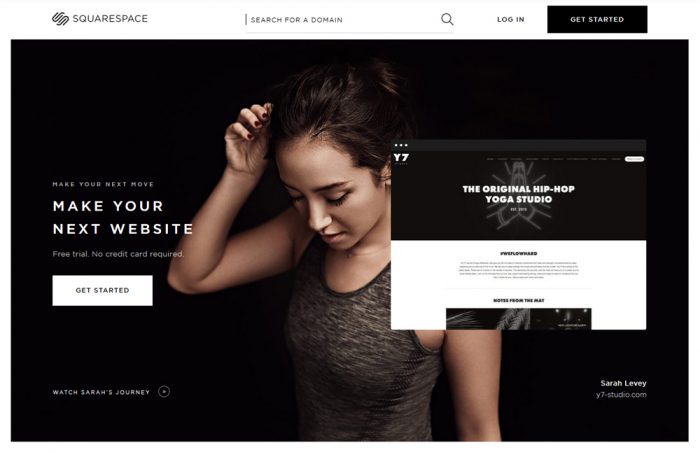 Squarespace is a solid all in one e-commerce solution for budding businesses that want to expand their market base and maximize profits. The ecommerce website builder though a bit unconventional and complex, comes with a set of tools you won't get anywhere else. It offers both frontend and backend editing options for custom covers, single-page layouts, and web stores. The WYSIWYG editor allows you to insert content, add graphics and customize pages the way you want to. You can even edit the HTML5 codes, CSS stylesheets, and add Flash Code for greater productivity. There are more than a hundred mobile-friendly themes to choose from that can be adjusted according to the screen resolution of the device. Squarespace even automatically generates a mobile-friendly version of your website and creates a copy of it on the cloud for constant backups, it is that awesome!
Jimdo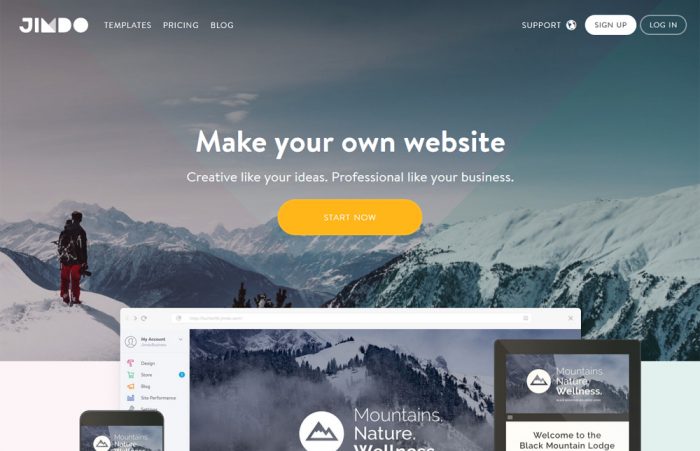 With over 20 million websites to its credit, Jimdo is a powerful player in the web development market appealing to first-time users and small-scale business owners who want to get the best services at affordable prices. This open source website development platform comes with cloud support, unlimited storage and wide bandwidth facilities, SEO tools, CMS solutions for building fully functional websites in a jiffy. Jimdo even supports multiple languages and offers free web hosting, domain registration and email marketing facilities to its customers. The intuitive WYSIWYG interface is easy to work on you can add elements from the dashboard with one click and drag the editing tools directly from the slider in the page view. Recently it has also launched its own application that would allow users to access their websites and customize it on their Android and IOS devices.
IM Creator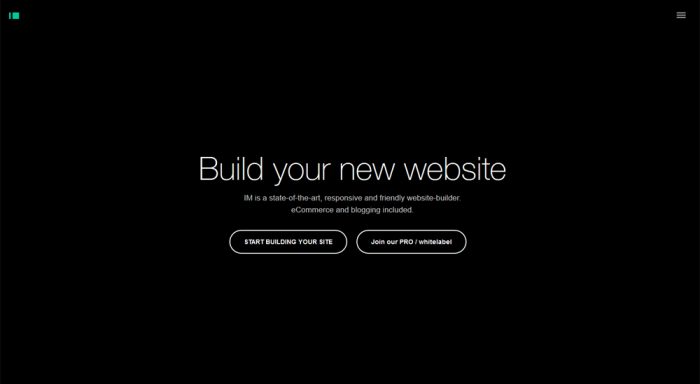 IM Creator is an open source website building platform that focuses on supporting and promoting small scale businesses in keeping up with the intense competition. Users are directed to the in-house editor once they have selected a theme. The simple drag and drop interface includes a WYSIWYG editor for real-time customization and live editing. The dashboard is loaded with tools and features for adding content, aligning the margins, padding and inserting graphics without any coding. The free plan gives users the perks of second level domain registration, 50MB of storage and a wide collection of templates to choose from. It is relatively simpler to give your web store a makeover here than at any other platform where the user is overwhelmed by the range of high-tech tools and extensions.
Joomla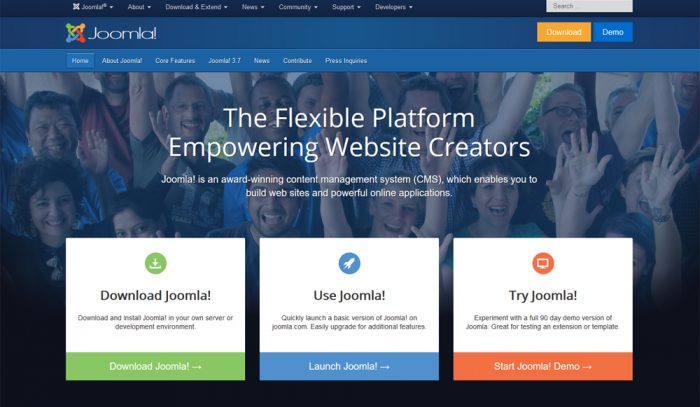 Joomla is an e-commerce website builder for small-scale enterprises that can be best described as a hybrid between Drupal and WordPress. You get excellent CMS tools and SEO features here that enhance the store's productivity and web presence. Also, the platform features a PHP framework that though complicated includes some of the best editing tools you'll ever find. You can install the platform within minutes using the one-click installation wizard. Joomla also supports two-levelled hierarchies for faster navigation and more scalability. The interface is simple, organized and very customizable. All you have to do is select a template from Joomla's extensive database, insert graphics, add content, customize it accordingly and then publish it. The website builder also offers post-publication services, email marketing solutions, and social media marketing tools that assist you in spreading the word across.
The post 10 Best WYSIWYG Website Platforms for Small Businesses appeared first on Home Business Magazine.